Here's the update for today, March 31.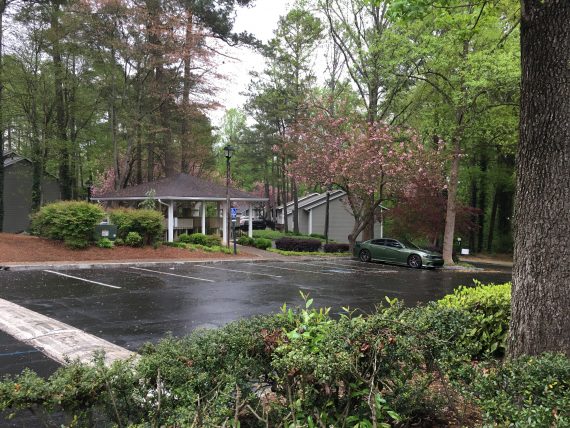 I was already pretty much awake when my alarm went off, but that didn't mean I wanted to get up, lol. I did anyway, since I needed to take a shower today. Shaved in the shower which took up most of my time; I went to boot up my work computer before I was done getting ready so all my programs would be loaded for my 8 am start.
Today was filled with meetings. Some of them were just for my edification and not anything I needed to contribute to. One was for me to explain a marketing process that I am intimately familiar with due to my previous role. All of them were fun; I really like my new team and I feel like we get along well.
At lunch I went into the bedroom and sat under the covers leaning back against the big pillow Mom sent me, which is now all fluffed up and very comfortable. I ended up writing a nice big update to that story I've been working on. It felt great to get some creative writing done! I also folded some laundry I had started that morning.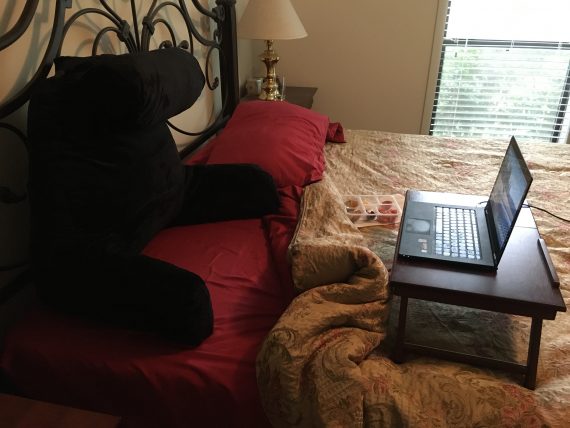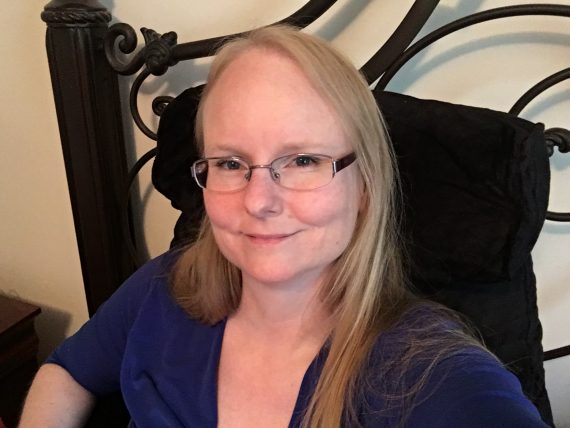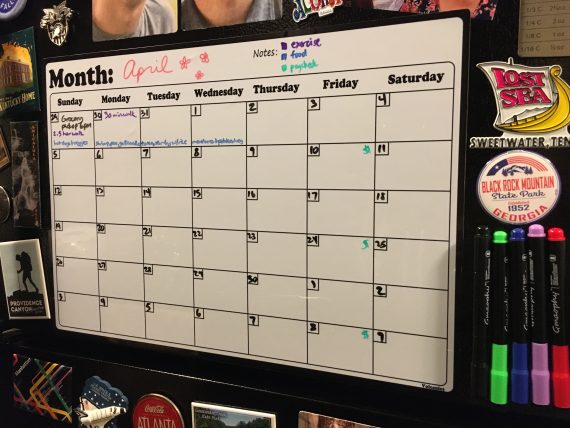 I ended up working a little late. When I was finally done I put the laundry away, then debated going for a walk. Another package had arrived, but it was rainy and cold, so I decided not to walk over to get it. I drove over instead, and it turned out to be my new blank magnetic whiteboard for the fridge (I had decided I wanted more room to write notes) plus a bunch of markers in different colors. This was a nice surprise, as I had expected this non-urgent order to arrive on April 19.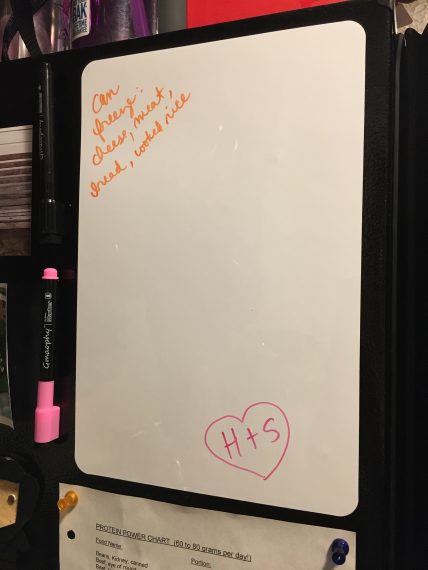 I took some time to put the blank whiteboard up and to rewrite some notes on the whiteboard calendar in color instead of black marker. Then I started the rice cooker. While that was going I changed into night clothes and sat down at the dining table to work on yesterday's update. When the rice cooker beeped, I stir-fried some more of that pre-seasoned turkey along with some veggies, then made a plate and sat back down at my little laptop to finish the update. Sean got out of the shower a little later, and he's been sitting on the couch eating dinner while I've been in the dining room. (I drew a heart with "H+S" in it on the fridge which he liked a lot.)
Today was productive and good. I'm going to try not to stay up too late so I can keep this momentum tomorrow!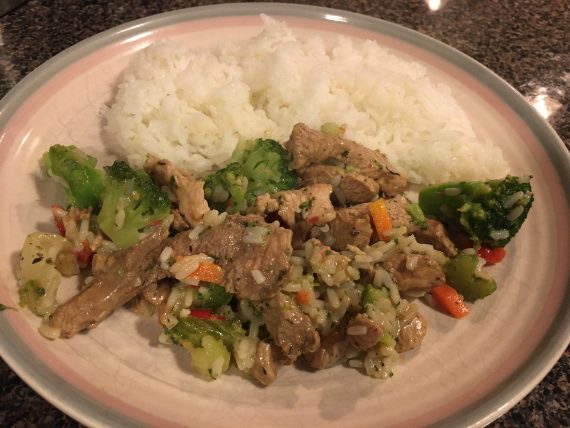 (As a side note, I love WordPress' new 2020 theme, and how the blocks work and everything. It's so easy to make a post look nice!)